When the pandemic hit, we had to convert rooms into offices. I always doubted my interior design talents, but I took this opportunity to revisit that side of me and tried stuff. There's everyday HGTV of course, which made me explore my inner Joanna Gaines.
The first bedroom we had to convert into an office is a guest bedroom upstairs, what we call the "Blue Room".
SIDE NOTE: When we purchased the house, all bedrooms seem to have a designated color, and we did not spend any time of changing any of that. There's a red room downstairs and a blue and green rooms upstairs. The primary bedroom is the only white one.
In a true HGTV fashion, I'm going to show the before pictures as dark filtered photos :)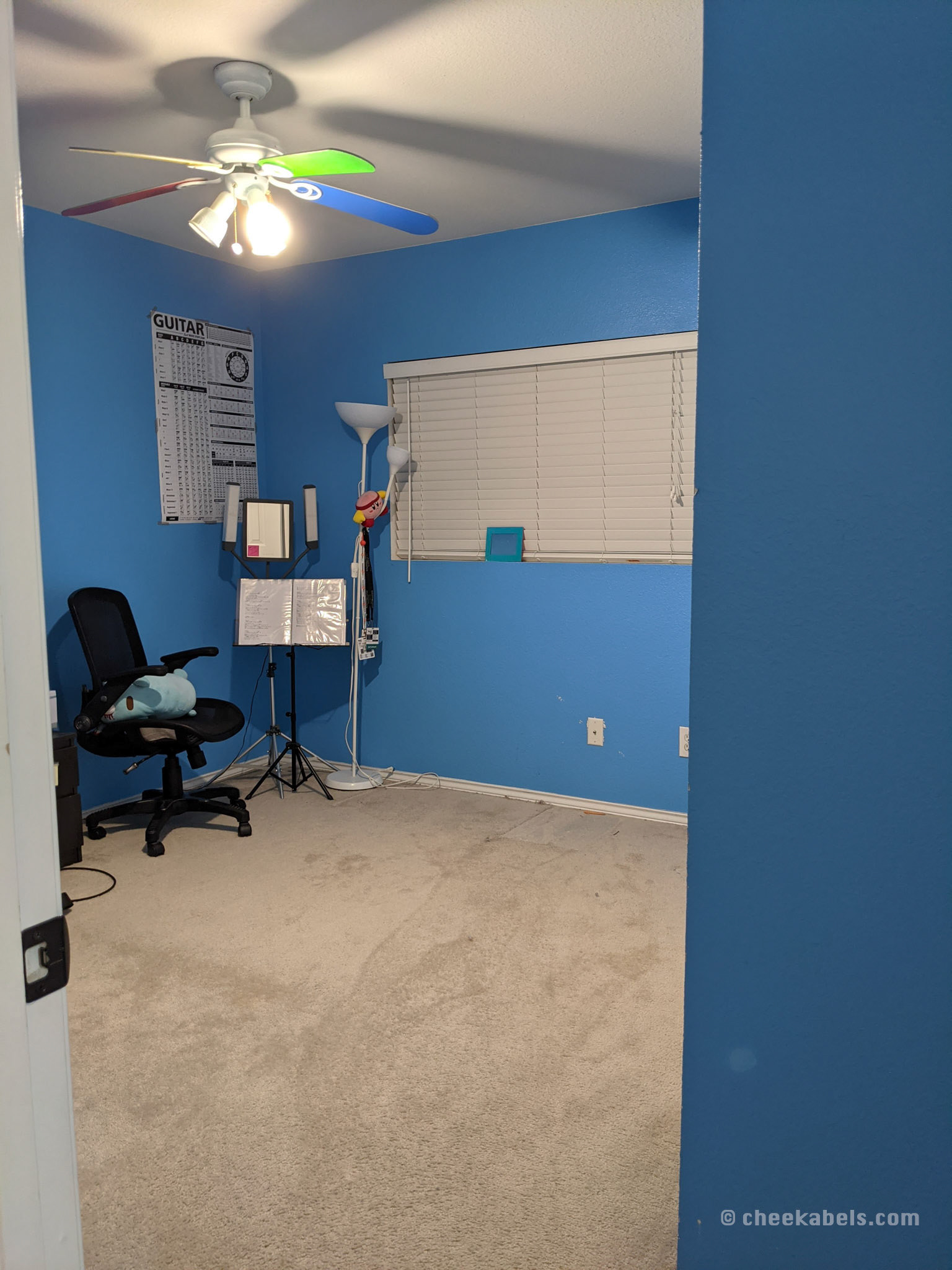 We transformed the room into an office: With a desk that faces the window (for natural light on those zoom calls) and a "nap area", which is a queen-sized bed that we arranged to look like a "sofa bed". The only theme I could think of about this room is the beach - for the blue waters. Hence, the mosaic prints from a Boracay trip to somehow dress the wall.
Life happened, family came to visit so we had to reconvert this room back into a guest bedroom. I felt more confident this time around when designing the bedroom. Gave it an "art-deco" feel, an inspiration I got from
one of the hotels we stayed in New York
. The headboard is a very easy DIY brought to you by
Felt Right
.
In the other floor is the red room. It used to be a guest bedroom, which turned into a storage unit, and now finally converted into an office. Like I earlier mentioned, this one is a red, dark dingy kind of room.
We picked one weekend to paint it white, thanks to Leanne Ford - I'm sort of addicted to white and bright now.

This office is still under construction, still lots of design ideas to execute. But it is very functional now with a standing desk, and a bean bag the size of a twin bed - perfect for napping :)